About Hakodate University
Hakodate University offers students an intimate learning environment. It empowers them to get personally involved with commerce and business. This intersection of east and west, Hakodate, offers a unique diversity leading our students to become members of today's society.
Hakodate University is located in southern Hokkaido, surrounded by beautiful mountains and crystal-clear seas. Hakodate was one of the first international trading towns in Japan, which was opened by the arrival of Matthew C. Perry in 1854. Since then, an influx of cultures turned Hakodate into a bustling thriving city. Today it attracts tourists from all over Japan and the world as one of the most popular destinations in Japan. This location inspires students to consider deeply about commercial studies in order to help develop the city even further.
Hakodate University was founded by Sadao Nomata in 1965 based on three beliefs: wisdom, compassion and resolve and its three corresponding school principles:promoting gratitude, cultivating common sense and learning through practice. Currently Junji Nomata, the 9th president, fosters balanced education with experience to contribute to global society.
The University has a successful history of nurturing and developing talented students for over 50 years in the modern Faculty of Commerce. Graduating students receive a Bachelor of Commerce, completed over four years with a specialization in one of three courses, Business Administration, Market Creation, English and International Business.
The University has approximately 400 students and 80 professors, lecturers and staff members. Being a relatively small university, we offer a teacher to student ratio of 1:14.
With unprecedented support from highly qualified staff, our graduates are guaranteed a successful head start to a bright future.
Features of Hakodate University
Hakodate University specializes in the study of commerce. It consists of three courses in accordance with the needs of today. Our curriculum provides a great platform for students to become inspiring leaders for the future.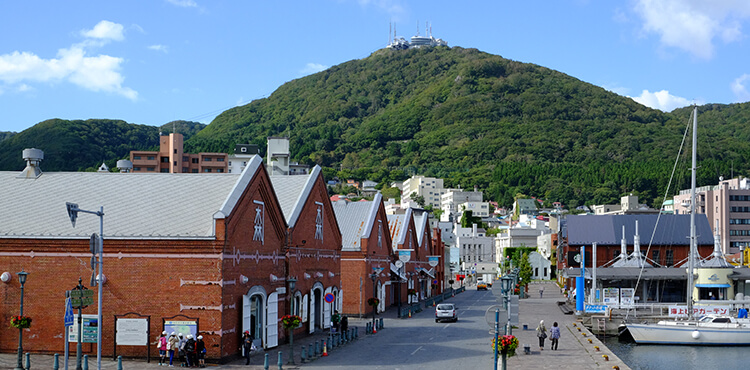 Field work
Through practical classes basses based on fieldwork, students learn communication and social skills necessary for the business world. Many learning opportunities exist in the local community and students can engage in a variety of approaches, including collaborating with local campanies.
Philosophy
The university has a philosophy of approaching these five fundamental principles: Law, economy, accounting, marketing and business to give students a solid foundation which will open many doorways to a fulfilling oriented career or go farther in to higher education.
Greetings from the President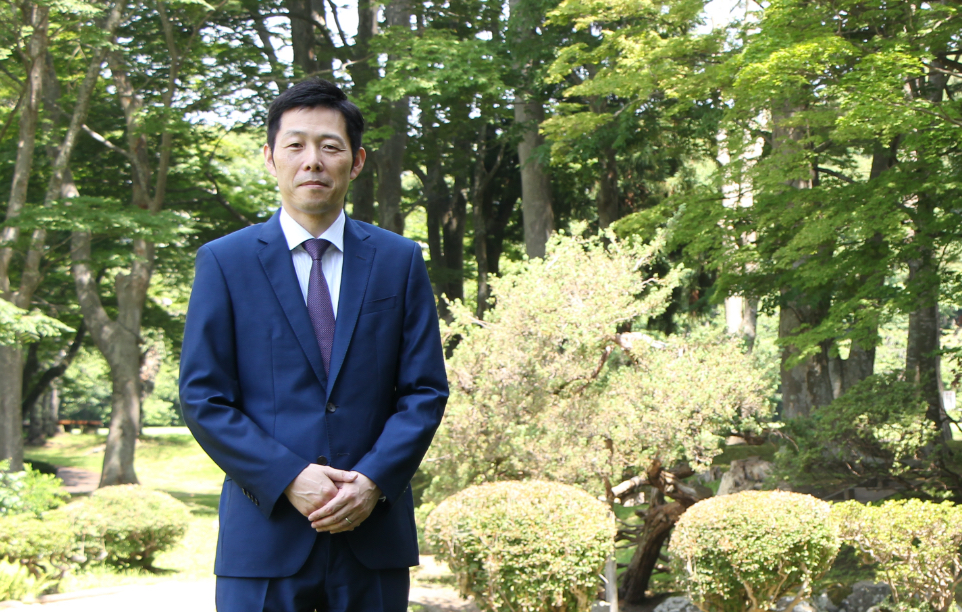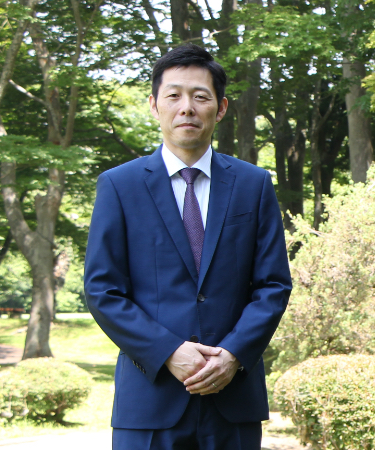 Hakodate University, established in 1965 by Sadao Nomata, has graduated over 10,000 students and the year 2020 marked our 55th anniversary.
At the inception of Hakodate University, Hokkaido was still a developing area in Japan. The aim of the establishment of Hakodate University was to foster Hokkaido's industries by developing young people.
Hakodate University specializes in the study of commerce. The educational program consists of studying law, economics, accounting, marketing and management. Additionally, our students have opportunities to study abroad, in such places as China, Taiwan, Singapore, The Philippines, Thailand, Australia, The United States, and so on.
Specifically, the priority of our research rests on finding solutions to practical social problems. Hokkaido is one of the most famous areas in Japan, known for its fresh food and beautiful scenery. Hokkaido is trying to boost its economy by exporting food and increasing tourism. We at Hakodate University are studying how to promote the exporting of food from the perspective of food security, marketing and management using local suppliers.
We also actively explore potential cooperative ventures with partner universities. Therefore, should you be interested in cultivating an international exchange agreement with Hakodate University, please do not hesitate to contact us. We certainly hope your future plans include a visit to enjoy both the city of Hakodate and Hokkaido.